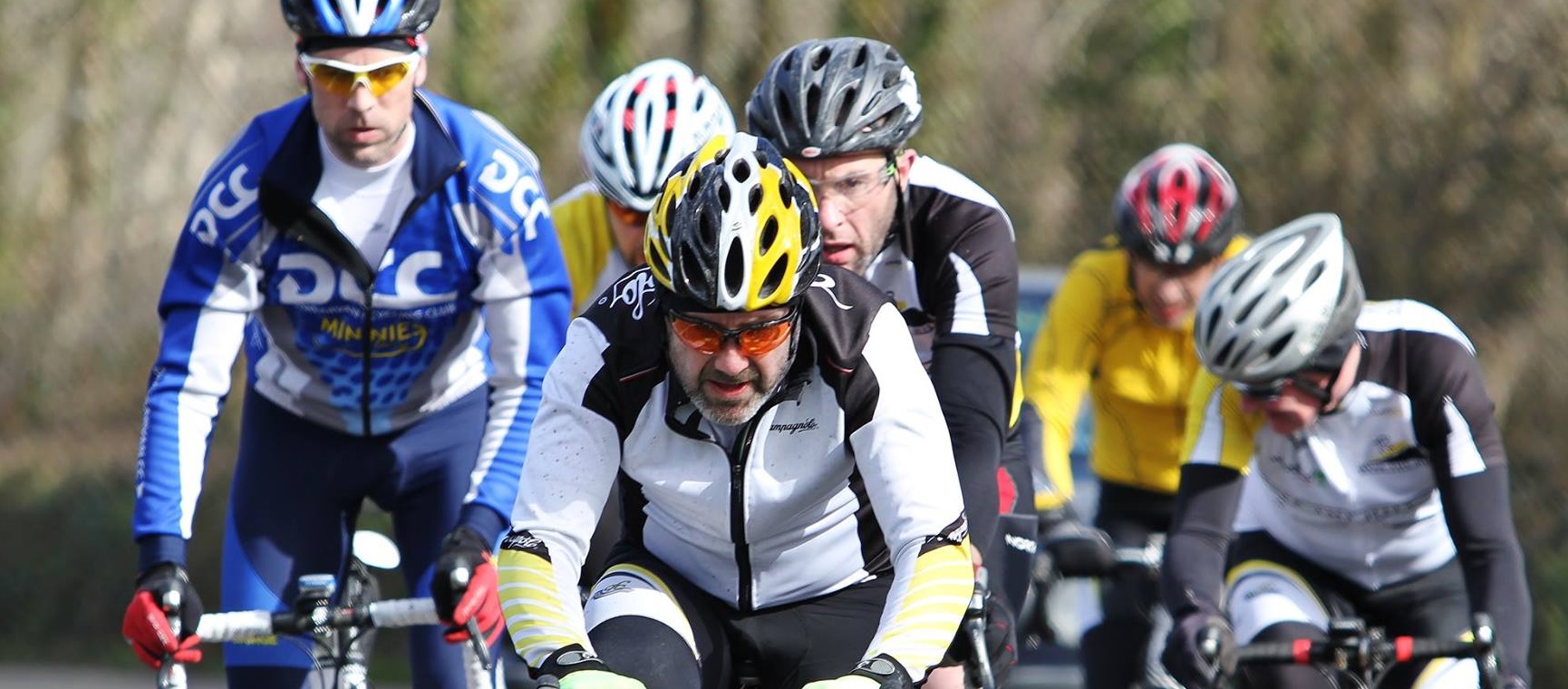 An Initial set of Club events for 2018 is as follows:
Turbo Training from Thursday Jan 4th 1900-2030 in the Arts Centre for 10 weeks
Earthquake Challenge Team Time Trial on March 11th 2018
Predict Your Time on Wednesdays from April (Summer Time)
Wicklow Event on April 28th
Hillfest Duathlon in conjunction with Watergrasshill A.C and the Community / Parents Association in June
Malin to Mizen during July
OTH CC were involved in organisation of the following Duathlon event held on Saturday June 3rd 2017 in conjunction with Watergrasshill Community Association and Watergrasshill Athletics Club.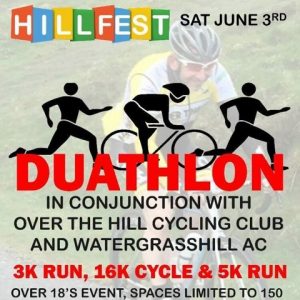 In 2017 the club members have participated in:
Slow Bicycle "Race" during the Christmas season.
Cyclocross Racing in the Munster Area
Turbo Training from January to March
The Earthquake Team Time Trial Challenge (EQ17)
Various A4 Races in the Cork / Kerry / Limerick area
Predict Your Time on Wednesday Evenings in April and May
Other Wednesday evening club spins from May to September
Weekend Away in Glengarriff (see following link for Photos): https://www.facebook.com/pg/OverTheHillCyclingClub/photos/?tab=album&album_id=1434278793284336
Saturday and Sunday Club Spins throughout the Year.
"Beast of Bottlehill" Time Trial
Various Sportives in Munster e.g. Sean Kelly 100Km, 160Km; West Cork Sportive
The Rebel Tour on Saturday Sept 9th
End of Season event in Dungarvan on Saturday Oct 14th
Club AGM on Friday Nov 24th in the First Fruits Arts Centre
Christmas Cracker Cycle in aid of Marymount on Saturday Dec 2nd
Christmas Cycle with The Lee Roadies on Saturday Dec 16th
Fund Raising "Spinathon" on Dec 16th in conjunction with Ross's Centra Watergrasshill in aid of "Cork Penny Dinners"
Slow Bicycle "Race" and End of Year Event on Saturday Dec 30th 2017 in the Community Hall.
The Club Facebook Page gives an overview and record of club activities: https://www.facebook.com/OverTheHillCyclingClub
Previous Notable events that club members have completed include:
Race Around Ireland Four Person Team in 2016
Race the Rás (2016)
Race Around Ireland Four Person Team in 2015 (Winners)
Ring of Kerry Team Time Trial in 2015
Trans-America 2015 (Solo)
Race Around Ireland Two Person Team in 2014
Race Around Ireland Solo entrants (various years)
Race Across America in 2014 (Team of Four)
Mizen to Malin " non-stop" in 23 hours in June 2014
Race Around Ireland Team Events (2012, 2013)
Mizen to Malin in 2011
Multiple Sportives such as Wicklow 200, Rebel Tour, Sean Kelly, Tour de Cure
IronMan 70.3 and 140.6 Triathlon Events
Many of the events above have been combined with sponsorship efforts for Muscular Dystrophy Ireland and Pieta House.
Links to accounts of some of the events above are as follows:
Race Around Ireland 2013: http://www.overthehillcc.com/rai2013.html
Race Around Ireland 2012: http://www.overthehillcc.com/rai2012.html
Mizen to Malin 2011: http://www.overthehillcc.com/m2m2011.html
Further updates will be made to this page as events are planned or completed.